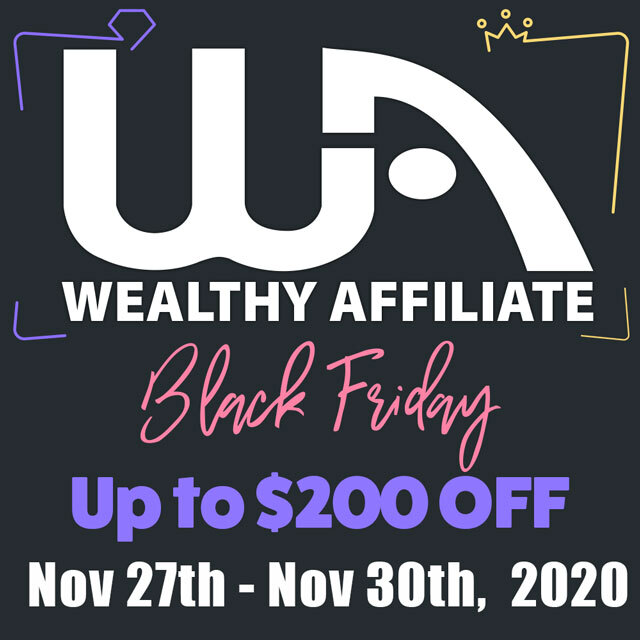 There have been many changes at Wealthy Affiliate just lately. The entire look has changed, giving it a fresher more streamlined look.
What is Wealthy Affiliate and The Black Friday Offer all about?
We knew it was coming, Kyle (one of the owners) blogged about it, saying they were excited about the imminent changes about to happen. Then all of a sudden the changes appeared.
We also knew the Black Friday Offer would be good. Lets check it all out!
How it happened!
I logged off in the late afternoon, then returned early evening and blinked hard. I thought my computer was playing up. But NO, it was the new look platform. Amazing how that can happen! Well it was to me because I am not 'techie' at all. Yes there were a few blips and bugs, would have been very surprising if the hadn't with a platform that size. Have to say that considering the sweeping changes and the platform's size I am amazed everything was sorted out so quickly.
Kyle followed up with a blog explaining the changes, talking people through it all. An in depth look at what is available on the platform.  SEE HERE!
Reactions
Considering I can be a bit of a dinosaur at times, not liking changes, I surprised myself by actually liking the new look. A quick run through of the buttons and I knew where most stuff was and just got on with my work. Then I realised that there were some who were upset by the changes and others who were totally confused.
Some had to log back in again a few times but everything was solved really fast. Which I must say, is something we have all come to expect of Wealthy Affiliate. The site support is excellent and problems usually get solved very quickly.
OFFER HAS ENDED NOW!
Wealthy Affiliate and The Black Friday Offer!
What Black Friday deals have we got?
These deals run through from Black Friday 27th November 2020 to Cyber Monday 30th November 2020.
Premium Yearly Offer ($395 per year). This is $100 off the regular yearly price.
Premium Plus+ Yearly Offer ($795 per year). This is $200 off the regular yearly price.
It makes complete economic sense to pay yearly as you save a lot and of course you save even more by going for the Black Friday offer.
WHY?
Quite simply because once you pay that price you are then grandfathered into the price for as long as you remain at Wealthy Affiliate. So every single year, you continue to save. If the price goes up at any point, yours doesn't.
Premium Membership
When I joined it was the only paid membership.  The following list is a synopsis of what you get with this membership.
For now, this is mine and I am perfectly happy with this at this time.
The Premium offer includes the following:
$100 off the regular price
One Free .com Domain
$50 in Community Credits
52+ Expert Classes
All future Premium updates
Research Tools
Support
Websites/Hosting
Content Tools
ALL Premium updates in the year ahead 
New Premium Plus+ Membership
This offer includes everything that comes with the Premium membership with many additions.
It is good to have a new more advanced tier. There are many members who have been with Wealthy Affiliate for years and are highly successful. For all of them this must be very welcome.
The Premium Plus+ offer includes:
$200 off the regular price
Two free Domains of your choice
$100 in community credits which are invaluable
Jaaxy Enterprise ($1,188 per year value)
Hosting for 50 Websites ($500/mth value)
200+ Additional "Premium Plus+ Only" Expert Classes (Priceless)
A Teaser, not everything is listed on this graphic I created because the lists were so long and you can go and see the full clear graphic for yourself if you choose to.
There are so many benefits it is amazing and unbelievable.
Why Join?
If you are serious about starting an online business, you should join.
I already had a small craft business and thought I would know quite a bit of it, although I was aware that there are large gaps in my knowledge. To start with, I had never built a WordPress website. Yes, I had admired them from afar but thought they were far too complicated for me to build.
I was wrong! I built one by following the training, while on the free starter membership. I was so impressed with myself and impressed with the training that made it so easy.
How soon will I earn Money?
It will take months at the very least, more likely many months or more than a year. There are some that took 18 months to 2 years.
There is a lot to learn and a great deal of work to do if you want to create a lasting business. Build firm foundations and it will last. Following the training and implementing it step by step, takes time.
It also depends upon how much time you can spare. If you can do this full time from the start then you will start earning sooner than others who will work at it alongside a job or other commitments.
There is also the fact that we all learn at different speeds
I have often noticed that those who put very high earning goals are often those who are prepared to put in the least amount of time.
This is NOT a Get Rich Quick scheme. You will NOT get started and immediately begin earning money.
Avoid Scams
The best way to avoid getting caught by scammers is by joining a reputable company. One that offers you everything you need and more to create a successful business.
Scams say things like:
Simple to set up and start earning in 12/24/48 hours
3 Clicks to set it up and you can be earning money
So Easy a Newbie can do it.
Everything you need for 1 low price! Then you buy and every new screen is an upsell much more expensive than the last. Youi read and discover that to make the amazing money you need to buy those products too.
1st class support. Hmmm…. funny that one. Because you can't usually get hold of them for days or weeks, if at all.
30/60 day Money Back Guarantee! No questions asked. You have to get hold of them first, within the stated time, to get your money back.
A Legit Company
The owners are accessible and are often about the platform, answering questions and commenting on blogs etc.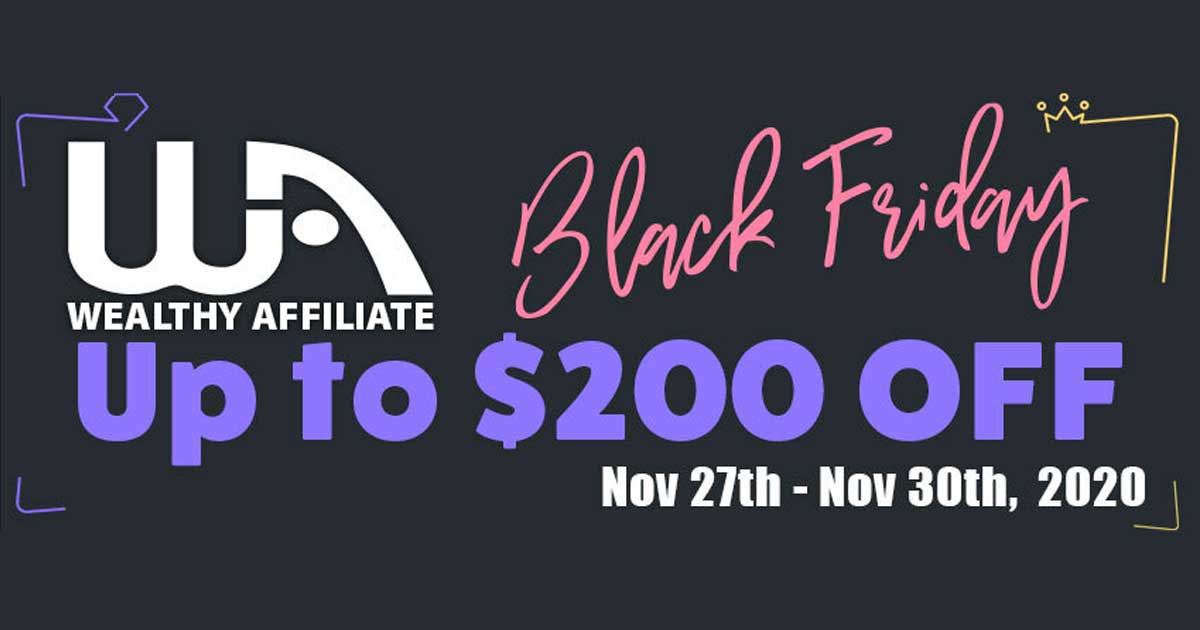 You have a website problem, site support fixes it rapidly. What does that mean? My experience is maximum 30 minutes, mostly quicker.
You have a problem not website related? Ask the community. Obviously not personal problems, although it has happened. You get answers from several people at least. I think this is important because we all digest information differently and one of those answers will be related in a way that resonates with you.
You don't constantly get upsells pushed at you. You pay for Premium or Premium Plus and everything at your level is what you get. No, just add this or upgrade to that for something you were told you got.
Why no technical stuff?
Because over this long weekend there will be endless blogs that do all the technical bits. For me, I wanted to know what I was getting without having to read endless, dry as dust explanations.
So I figure that there must be many others the same.
Besides, if you are new to this it probably won't mean anything to you anyway.
What do I offer if you sign up through Me?
Help and assistance. The original person I joined with offered me a free SEO course that I wasn't ready for, as a bonus. Once I got started I was too busy learning the basics to even look at it and never got round to it. Beyond the initial greeting messages I didn't hear from him again.
I offer practical assistance, things that can save you time. Like the best website theme, the best plug ins to use and anything else you might want to know. I am there on the platform and accessible via Private message. When you feel ready I can offer some courses, free of charge of course, that you feel will help you move forwards.
READ HERE for what is on offer. The page shows some ebooks available but I have a lot more on many subjects related to business and working online. I feel it is better for you to decide what you would find most helpful rather than hand out random books or courses on subjects that don't interest you.
Do It Now!
Take that leap of faith to create the future you really want for yourself and your loved ones. With the Pandemic constantly ebbing and flowing and so many having to work from home if they can, it's never been a better time to take that leap.
Big companies have closed in the real world and many have moved online finding it unsustainable to continue in shops and offices.
People have been in lockdown, as we all know and have experienced. What do we all do at such a time? We go online, to connect, to learn, buy books and courses and to buy gifts and food.
This is a growing workplace and market place for the savvy entrepreneur wanting to achieve their dreams and make a better life for when we get back to some sort of normality.
Use the time shut away to make a start on that business, better to be creating that better future than staring at a TV screen endlessly.
This is YOUR Chance!
Your chance to get a membership to an excellent platform at a brilliant price that will be grandfathered in so you keep getting that price every single year.
By taking out a Years membership you are showing how serious you are about building a business. Treat yourself as a Christmas gift to you. Don't buy that new Game Console or new supersized smart TV.
Spend that money on YOUR FUTURE instead. Trust me you won't have the time or inclination to sit playing games or watching endless TV once you start building websites and a business. You will be focused on your goals and being your own boss!
Take the LEAP into Your Future NOW! CLICK HERE!

---
Please share if you enjoyed this post or found it useful.
Comments and questions welcome.